Welcome To
Your Freshest Food!
During the winter we are doing very limited routes. If you would like to receive our schedule for deliveries now or for the future fruit season please complete this form.
DELICIOUS DEALS!
Green River Cantalopes, 2/$10!
Summer Soft Fruits available in case, 1/2 case, $10 assorted bags – Plums, Velvet Apricots, Nectarines, White Peaches, Pluots 
HOT IN AUGUST!:
Sweet Olathe Double Sweet Corn
 Watermelons and Specialty Melons 
Palisade Peaches and Pears (Limited Availab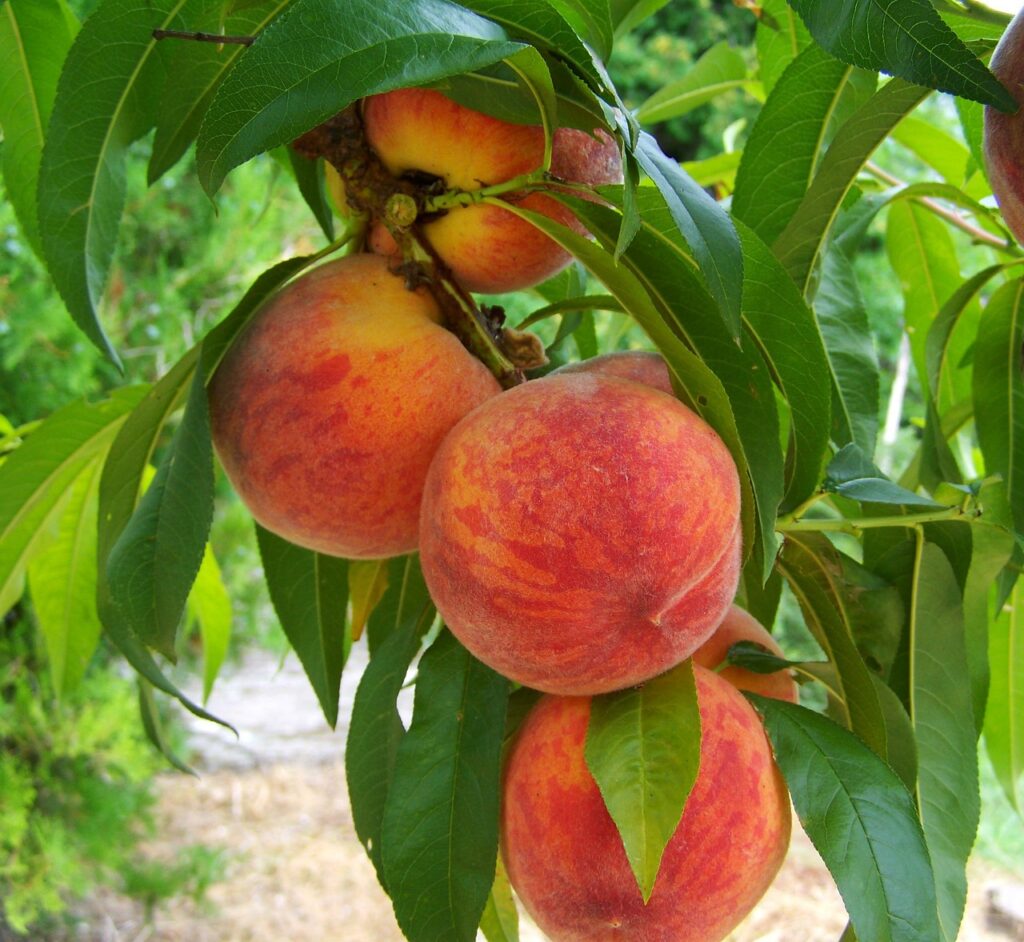 We want to help you have the freshest produce (& more)
so you can live where you are even more happily and healthfully!
[product_categories orderby="" limit="10"]
Summer! (what we've all been waiting for!)
Pecos melons, Washington Cherries, Colorado Sweet Olathe Double Sweet non-GMO Corn, Palisade Peaches, Pears, & Apples!
January – February

Citrus, Pomegranates, Figs, Chocolate-Covered Strawberries
July – August

Palisade Peaches, Olathe Corn, Pecos Melons, Colorado Pears

September – October

Utah Peaches, Green River Melons, Pluots, Apples & Cider, Hatch Green Chile, Yummy Grapes, Persimmons

November – December

Apples, Winter Squash, Celebrate Citrus Boxes, Fruit Baskets, Holiday goodies!
Delivery Route Schedule
Please see NOTES below this schedule. 
Special delivery this Wed 9/10: Estancia, Corona, Carrizozo, Tularosa, Cloudcroft, Alamogordo, White Sands, Las Cruces, T or C, Socorro.
Thurs 9/11 early evening – pickup in the North valley in Albuquerque. Please order online & use coupon code "free pickup"  
Optional Facebook group for ABQ pickups: https://www.facebook.com/groups/92411365126975  
Sat Sept 10th deliveries were moved to Sat Sept 17th.  Abbreviated Panhandle/OK Route: Sat Sept 17th– Amarillo, Fritch, Borger, possibly Perryton, Canadian, the Hitchin' Post, Reydon, Sweetwater, Erick.
Notes: 
Your Freshest Food is finished with weekly deliveries after the routes above and we plan on seeing you next summer with amazing fruit, goodies, & bulk for you to can, freeze, dry & dehydrate!
Prices on all items are subject to fluctuation.Sat Tues 
Custom-made box with 14-15 different veggies such as celery, onions, cucumbers, avocados, red onions, asparagus, broccoli, cauliflower, green beans, zucchini and more! Items vary week to week.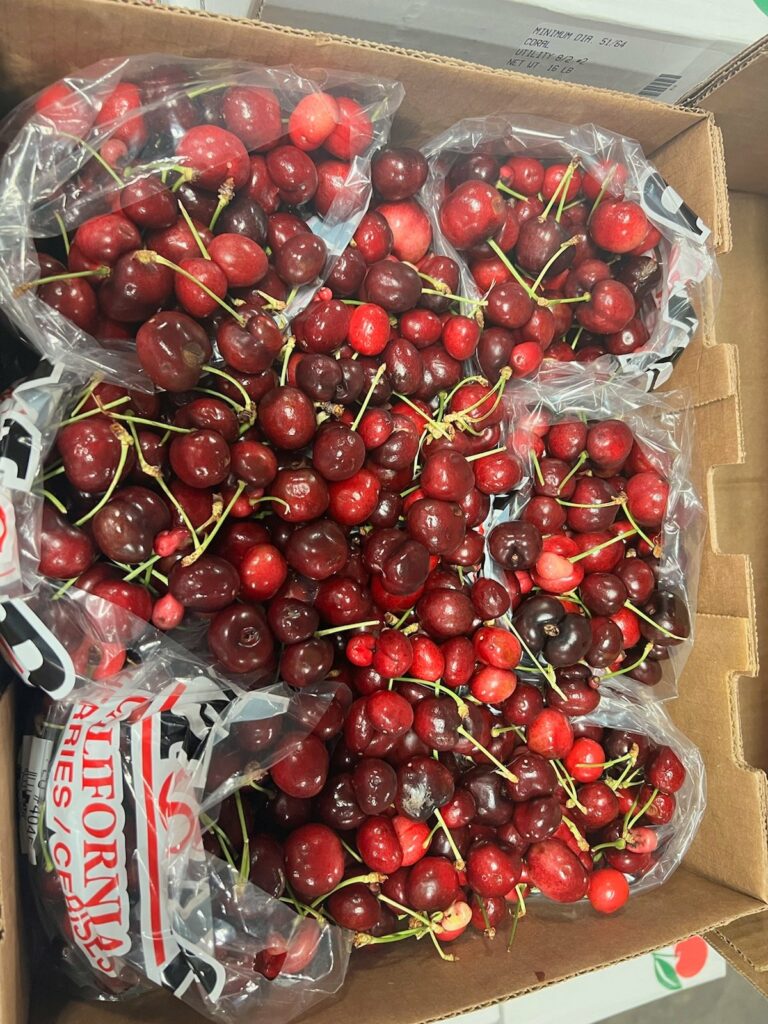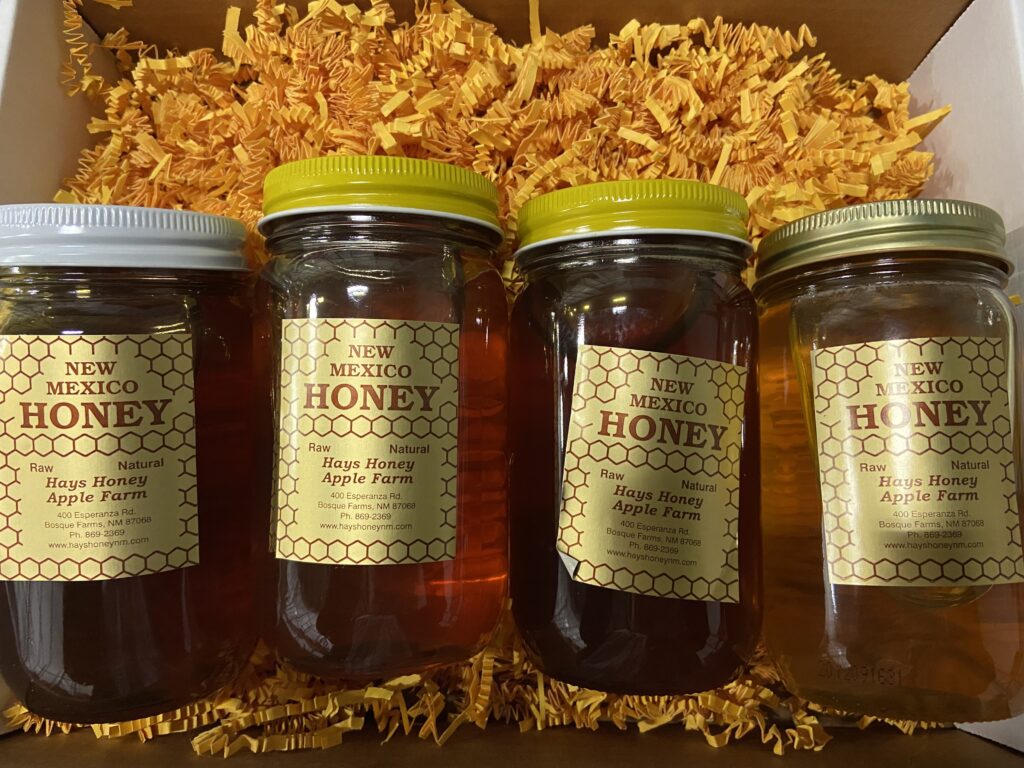 Hays' Honey 32oz Raw & Unfiltered
*Summer Wildflower *Purple Sage
*Fall Wildflower *White Wildflower
*New Mexican Blend*Alfalfa*Clover
*Spun Honey