Welcome To
Your Freshest Food!
We are gearing up for an exciting summer of fresh produce!
See below for approximate schedule.
If you would like to receive our schedule for deliveries now or for the future fruit season please complete this form.
Spring 2023!
Finishin up Po

teet strawberries with California strawberries soon!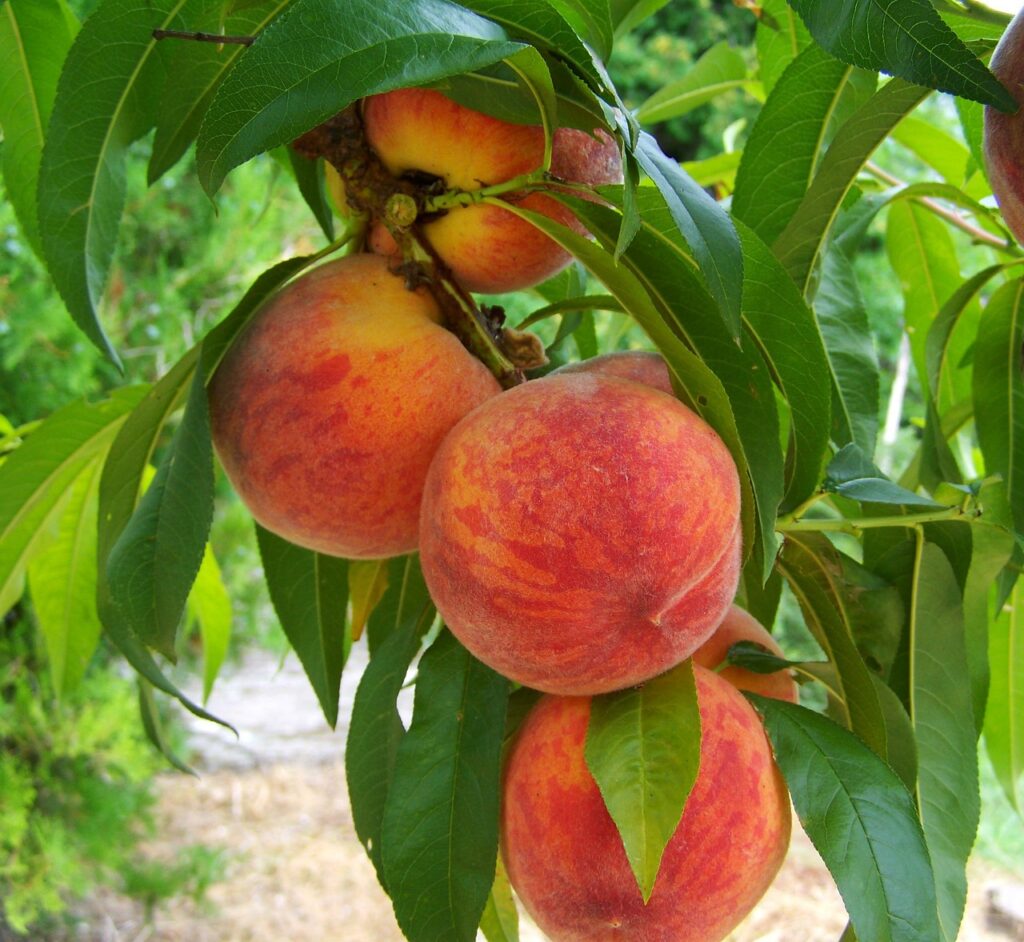 We want to help you have the freshest produce (& more)
so you can live where you are even more happily and healthfully!
Check Out Our Latest Goodies!
Delivery Towns:
We hope to deliver to each of our towns this beginning July 5  with amazing fruit, goodies, & bulk for you to can, freeze, dry & dehydrate!
New Mexico: Albuquerque, Rio Rancho, Bernalillo, Acoma, Alamo, Alto, Angus, Artesia, Belen, Bluewater, Bosque Farms, Capitan, Carlsbad, Carrizozo, Claunch, Cloudcroft, Clovis Corona, Edgewood, Estancia, Fort Sumner, Grants, Hagerman, High Rolls, Holloman, Las Cruces Lincoln Los Lunas, Magdalena, Mayhill, McIntosh, Melrose, Milan, Moriarty, Mountainair, Portales, Roswell, Ruidoso, San Rafael, Santa Fe, Santa Rosa, Socorro, T or C, Tucumcari, Tularosa, Vaughn, White Sands, Willard.
TEXAS: Big Spring, Booker, Borger, Bronte, Canadian, Fritch, Lubbock, Mclean, Midland, Monahans, Muleshoe, Odessa, Pampa, Perryton, Robert Lee, San Angelo, Seminole, Shamrock Spearman, Stinett, Sweetwater, Vega, Wheeler,
OKLAHOMA: Arnett, Burns Flat, Clinton, Darrouzett, Durham, Elk City, Erick Laverne, Mooreland, Norman, OKC Reydon, Sayre, Seiling, Shattuck, Weatherford, Woodward
Most towns have their own facebook group: Search Town – Your Freshest Food
Produce prices are subject to fluctuation.
*each area has a minimum # of orders that need to be in place 1 week before delivery
Summer 2023!
Pecos TX melons, Apricots, Plums, Washington Cherries, Colorado Sweet Olathe Double Sweet non-GMO Corn, Palisade Peaches, Pears, & Apples, Farm Tomatoes!
January – February

Citrus, Pomegranates, Figs, Chocolate-Covered Strawberries
July – August

Palisade Peaches, Olathe Corn, Pecos Melons, Colorado Pears

September – October

Utah Peaches, Green River Melons, Pluots, Apples & Cider, Hatch Green Chile, Yummy Grapes, Persimmons

November – December

Apples, Winter Squash, Celebrate Citrus Boxes, Fruit Baskets, Holiday goodies!
Custom-made box with 14-15 different veggies such as celery, onions, cucumbers, avocados, red onions, asparagus, broccoli, cauliflower, green beans, zucchini and more! Items vary week to week.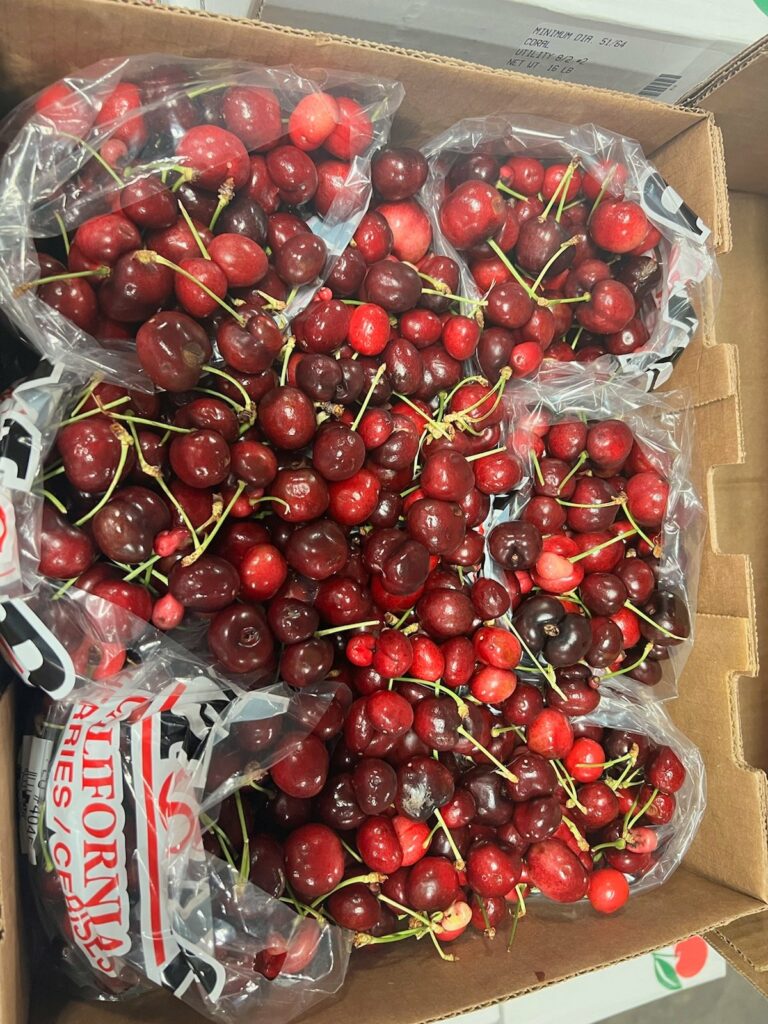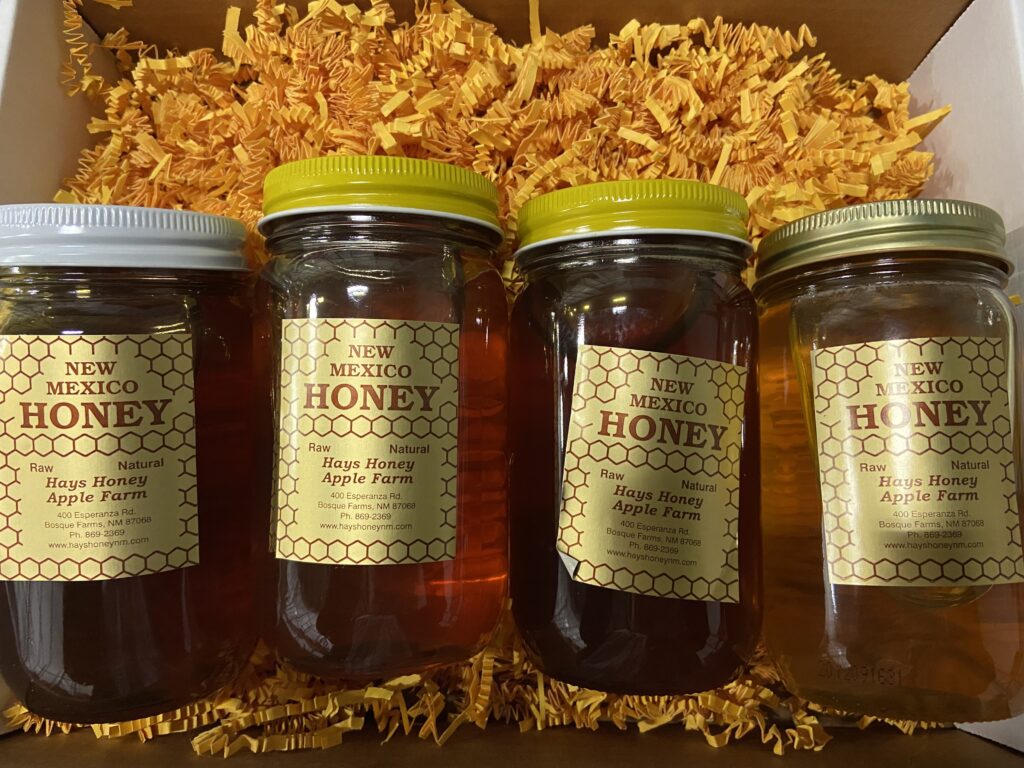 Hays' Honey 32oz Raw & Unfiltered
*Summer Wildflower *Purple Sage
*Fall Wildflower *White Wildflower
*New Mexican Blend*Alfalfa*Clover
*Spun Honey